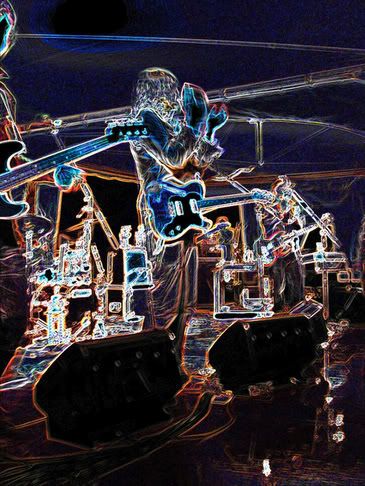 I hooked up the Shoreline Festival guys (well, guy) with his first venue, before it moved to the beautiful Rollo Bay Fiddle Festival Grounds, at a campground that was going out of business in Western PEI.
There was a hurricane.

As you can see, Matt Mays is made out of electricity. That is good, because the artistic windmill attached to the front of the stage could have been a lightning rod.